Frequently Asked Questions


Q: Does Kubasaki High School have a web page?
A: Yes, it does. And they have a link to this alumni site. See Kubasaki High School.

Q: How can I get my High School Transcript?
A: You can find instructions for requesting a transcript at Transcript Requests.

Please note that the DoDEA is unable to issue a replacement if you've lost your diploma. However, they can send you a graduation verification letter if you need one for potential employers or your records.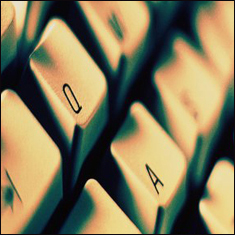 Q: How can I get a Class Ring replacement?
A: Jostens is the official source for all KHS class rings, accessories (caps, gowns, invitations & diplomas) and yearbooks.

Paul DeSantis is our Jostens rep and he is based out of San Diego's North County area. Paul travels frequently but you can contact him at:

Paul DeSantis
Jostens Asia representative
email: JostensAsia@aol.com
or
JostensAsia2@aol.com
Voice and Fax: (760) 448-6346


For alumni looking for replacement rings from 1950s through 1960s, please note that the side panel design changed in the 1970s and is still in use today -- it features Kubasaki's school crest instead of the stylized Dragon mascot. For a close replica of the ring design used by KHS from the 1950s through the late 1960s, see the Jostens "Heritage" ring line. The other ring panel can be custom-ordered by the wearer to feature any sports, academics, band, drama or school club design.

Q: How can I get an old yearbook?
A: Ira Woolery ('71) is doing a great service for all alumni by making old yearbooks available by CD. Visit his website for more details on cost and availability.

For more recent yearbooks, Jostens prints millions of yearbooks each year and are unable to keep inventories of backdated yearbooks in stock. Your best bet would be to search eBay since old yearbooks do appear from time to time. You may also try contacting KHS's media center or yearbook adviser to inquire about backdated yearbooks. Please note that if you find a yearbook and would like to reproduce it, the school is responsible for granting permission. Jostens does not legally hold the copyrights on the books they print. The school holds all copyrights and is considered the publisher.

Q: How can I join the KHS Web Ring?
A: Visit for Kubasaki Web Ring more info.';